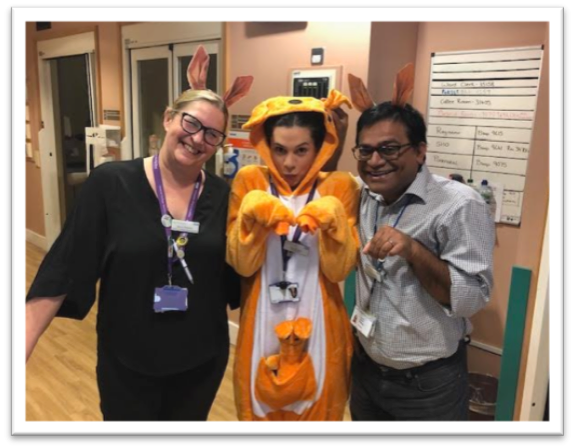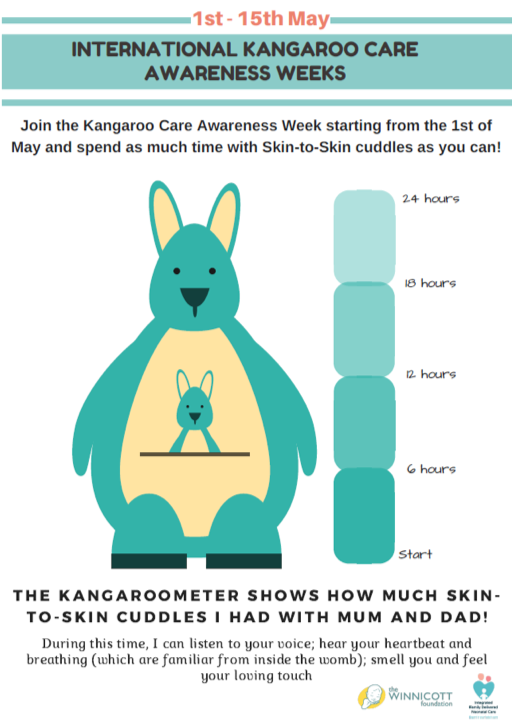 Skin-to-skin care (Kangaroo Care) is an evidence based, family centred practice that supports optimal brain growth and development for the baby, while also promoting parental health and well being.
At Imperial college NHS trust, all members of the neonatal MDT actively promote and support kangaroo care daily.  On the 15th May each year it is Kangaroo care awareness day, this day of celebration helps us recognise and support this vital practice.
We were delighted to enter both Imperial Neonatal Units at St Mary's Hospital and Queen Charlotte's and Chelsea Hospital in the worldwide Kangaroo-a-thon Challenge between 1st May and 15th May.
We are a competitive lot in neonates so we challenged several other units in the United Kingdom (Royal Free NHS trust and Exeter NHS trust) to see if they could beat our kangaroo care hours.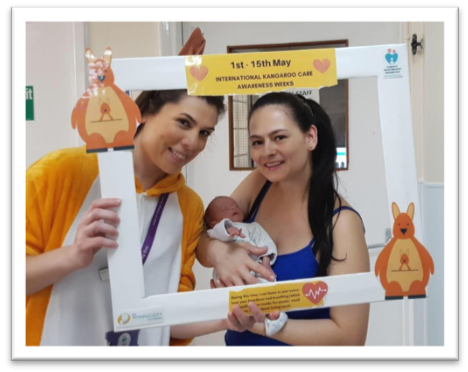 The Neonatal MDT were very proactive in supporting this initiative.  Each family was provided with a cotside craft bag, which contained leaflets, a way of recording their hours and a blanket donated by Project Linus.
Families and staff ate more kangaroo care biscuits than is humanly possible.  Our fabulous IFDC coordinator Ines Silva and our amazing neonatal physiotherapist Maria Furtado dressed up as a kangaroo and spent time with families explaining the benefits of kangaroo care.
Anna Hoey from the nursing team was rewarded with hamper as a way of saying thank you for always going the extra mile and doing every thing the can to provide excellent medical and developmental care to the babies and families they care for.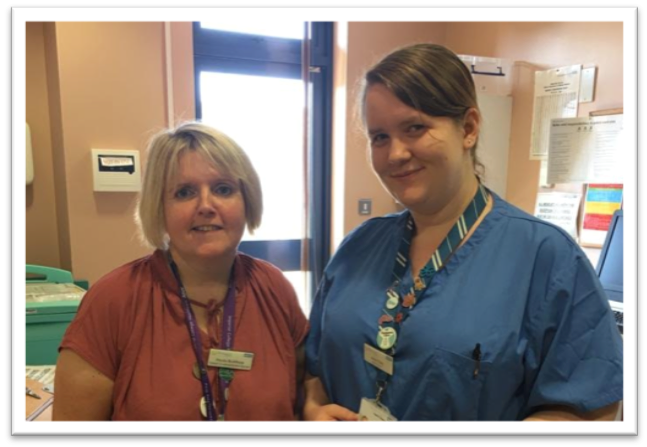 Recording Kangaroo-a-thon hours
Parents and staff recorded their hours on the Kangaroo-meter which was situated next to the cotside.
These are the results…
St Mary's Hospital (Level 2):
7 families (out of 9 eligible families) were involved. Over 14 days, the total number of skin-to-skin hours was 350 hours.
Queen Charlotte's and Chelsea Hospital (Level 3):
11 families (out of 12 eligible families) were involved. Over 14 days, the total number of skin-to-skin hours was 340 hours.